Paul's Paradise description.
Is this property what you are looking for?
I'll get to the details below, but for the sake of your time, here's my effort at profiling the "Types" that would love this property. These types are not listed in any sort of priority, such as who would be most interested to least.
Are you a: Nature Lover / Sanctuary Seeker / Real Estate Investor /
Geographic Position: The property is removed without being isolated or overly remote. There are full community services: water, electric, roads, Internet and so on there. But you are 25 minutes from San Isidro, which is reputed to be Costa Rica's largest "city". Really it is a town by developed-world standards, but relative to Costa Rica, it is the largest city in southern Costa Rica. There is a hospital and numerous private clinics for all manner of medical procedures as well as dentistry. Automotive services, department stores, groceries, shoes, vape stores, etc… Turn the other way and head towards the coast. You are 25 minutes to Dominical, world famous for its surfing and laid-back lifestyle. There are some very nice restaurants minutes from this property and in good supply in both of the towns mentioned.
Nature lover: The abundant wildlife, both flora and fauna, lends itself to this Type. Not only the geographic location but the features of the property are for the nature loving Type. There is lots of land here. There is a river and a pond and an amazing geological formation that creates a wall on the east side, or back of the property. There is primary jungle on the wall. The wildlife is abundant here. The diversity of bird-life is high even when measured on a global scale.
Sanctuary Seeker: Many of those who move to Costa Rica are looking to quiet life down. This property is for this Type. Whereas life pre-Costa Rica may have been in a developed world country, with a focus on being able to have more time to connect with others via the Internet, take care of business, get things done… life on this property could result in a 180° turnabout. You may find that the necessary "connect" actions of your previous life get in the way of what you now want to do.
Looking for an Income Generating Property: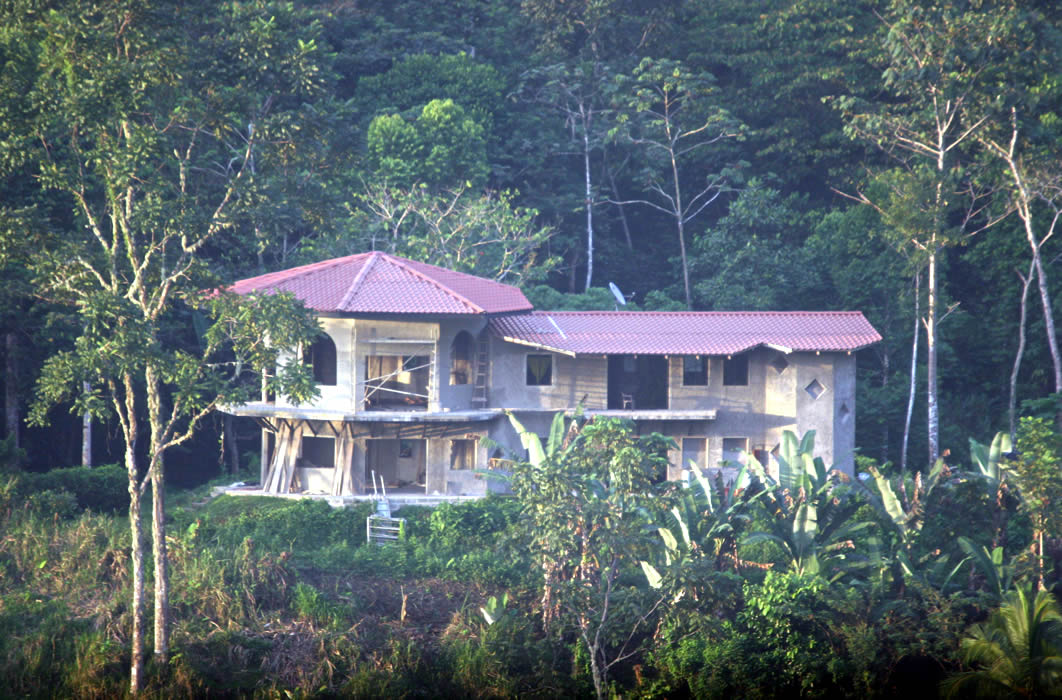 9.2 Hectares or (22.08 acres)
Views are of waterfalls (during rainy season), mountain, valley and ocean views. Located in the back of a gated community in a rain forest along the mountainside. This property is secluded and has only one access. A year 'round creek runs along the front of the property. Excellent growing conditions with black dirt soil.
Monkeys, Toucans and a host of other wild life with butterflies and many different bird species.
The property is 5 minutes to a tarred road in Tinamaste at the top of the valley. 25 minutes to Perez Zeledon which has shopping malls, banks and food stores and 25 minutes to world-famous surfing beaches in Dominical on the Pacific side of Costa Rica.
Road system is in that runs to the year around stream at the front edge of the land. Huge rain forest trees around the waterfalls and below. A beautiful walk in and around the waterfalls under the canopy of trees.
3 other 1 hectare lots on a small man made lake. One lot on a year around stream. See pictures attached.