This question just in from a client.
Question: As you probably know Tarminda (name changed) and I are perpetual tourists.
There is a driver's license article in the new
Ballena Tales
. I think it basically says that you can't get a CR license w/o a Cedula (residency card). And, that if you are pulled over w/o a valid Costa Rica license, your vehicle can be impounded and your insurance is null and void, even if it is paid for.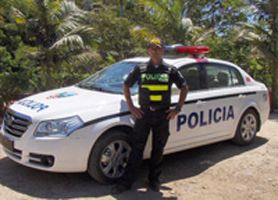 Do you know if this is accurate? If so, it does not appear that there is a way to stay in CR past 90 days and drive legally. Thoughts?
We can talk about this when we get together too. It is just a little disconcerting to think I may be driving w/o insurance even though I have a policy that was just paid for this month.
My response:Hello Dingmeister (name changed),
Your foreign driver's license is valid here for 3 months at a time.