If you ask the World Bank or one of the mega-water corporations (e.g., Coke, Nestle, Vivendi), fresh drinking water is a commodity. If you ask virtually everyone else in the world (including the United Nations), fresh drinking water is a basic human right. Whether it is the encroachment of privatization or Nicaragua's plan to divert the San Juan River[1], water in Costa Rica is an increasingly lively topic.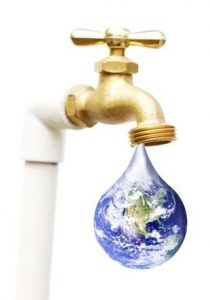 One of the most popular questions for potential property owners is, "What is the water situation for this property?" Most of these new investors come from North America and Europe, areas that have hundreds of years of infrastructure development.  However, this southern Pacific region of Costa Rica is still early in the cycle of development.  We continue to see rapid growth in communications (cell phones and high speed internet), power (high tension power lines), and roads (the newly paved Costanera between Quepos and Dominical).  That being said, cell phones are a luxury, but water… is a necessity.
Property In A Development
Most quality developments have a water system that has been installed by the developer.  The most common sources for these systems are high flowing springs, and in some cases surface water (e.g., creeks and rivers).  Some developments, like Osa Estates in Uvita, even have back-up systems and extensive water storage capabilities.  The interesting thing is very few developments actually have a concession (permission to extract water from the ground).  The good news is the majority of them are "in process".  Either way, the developer usually provides the property owner a prevista (water right document) which guarantees use of water into the future (assuming the property owner is in compliance with established CC&Rs and other laws).  Proof of a water document, like a prevista, is also required by the local Municipality before they will approve any construction project on a property.