The strongest principle of growth lies in the human choice.   – George Eliot
Now that the Costanera Sur (Coastal Highway) has been completed, the new international airport for the southern Pacific zone is the single, most popular, regional question we receive. Most investors want it. Most environmentalists are alarmed by the thought of it. But, everybody wants to know how it is progressing and when/if it will be built.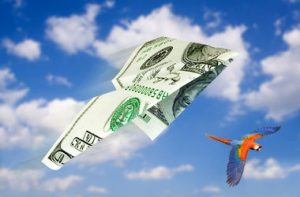 As per a recent report in the July edition of Enlace, a small local newspaper here in the southern Pacific zone, the Costa Rican government just concluded a meeting to determine the future of the International Airport in the area.  They also discussed how this airport would also be the 1st "green" airport in Latin America.
Another Airport Article?
I'm skeptical when I see news articles for the new International Airport in the Sierpe/Palmar area.  There has been talk of building this airport since I moved here in 2006.  Although Costa Rica has developed by leaps and bounds over the last 10-15 years, slow progress is the custom here.  The difference with this recent announcement is