It's one of the most popular questions we, the Guys In The Zone, field— "What's been selling? We get this question from both buyers and sellers. Generally speaking, the answer is— great deals.
PRICE
Price is the #1 determining factor for a great deal, but there is another factor that is equally important— the living experience. Ben, my business partner in Costa Rica real estate, phrases it this way, "do any unique features of the property significantly affect the quality of the living experience?"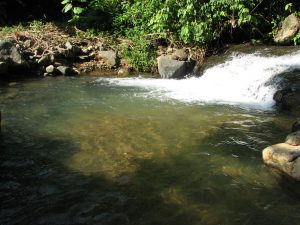 There are very few remaining places on the planet where things are (1) inexpensive and (2) incredible.  During the boom years of 2004-2008, Costa Rica real estate was inexpensive and incredible.  Large farms were purchased $1.00/meter squared and nice ocean view lots were under $100,000.
Three years after the peak of 2008, property values across the border came down between 40-50%.  Many houses are now selling for replacement cost or less.  Once again, we have large farms for $1.00/m2.  The obvious reason was the global economic downturn and continual 10:1 ratio of sellers to buyers.  Basic economics tells us that price, or in this case property value, had to come down.  Our listing database is now filled with good properties in every category—houses, land, large parcels and commercial.
THE LIVING EXPERIENCE
For most people, buying real estate in Costa Rica isn't just about getting a great deal.  You can move to Orlando, Florida if that is your only goal.  It is about the unique features that significantly enrich the living experience.  When Ben and I get a new land or house listing that has an ocean view and a trail to a nearby river…