It's one of the most popular questions we, the Guys In The Zone, field— "What's been selling? We get this question from both buyers and sellers. Generally speaking, the answer is— great deals.
PRICE
Price is the #1 determining factor for a great deal, but there is another factor that is equally important— the living experience. Ben, my business partner in Costa Rica real estate, phrases it this way, "do any unique features of the property significantly affect the quality of the living experience?"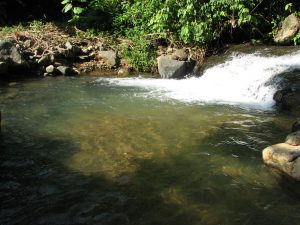 There are very few remaining places on the planet where things are (1) inexpensive and (2) incredible.  During the boom years of 2004-2008, Costa Rica real estate was inexpensive and incredible.  Large farms were purchased $1.00/meter squared and nice ocean view lots were under $100,000.
Three years after the peak of 2008, property values across the border came down between 40-50%.  Many houses are now selling for replacement cost or less.  Once again, we have large farms for $1.00/m2.  The obvious reason was the global economic downturn and continual 10:1 ratio of sellers to buyers.  Basic economics tells us that price, or in this case property value, had to come down.  Our listing database is now filled with good properties in every category—houses, land, large parcels and commercial.
THE LIVING EXPERIENCE
For most people, buying real estate in Costa Rica isn't just about getting a great deal.  You can move to Orlando, Florida if that is your only goal.  It is about the unique features that significantly enrich the living experience.  When Ben and I get a new land or house listing that has an ocean view and a trail to a nearby river… we get excited.  The reasons are—
Rivers usually have pools, waterfalls and wildlife in the trees
These elements stir the human senses in unique and profound ways
Clients are usually blown away by this humbling experience
Offers are made, deals are closed, and prosperity touches all involved
Interestingly, some people put the river experience above having an ocean view.  If a property has both, it's going to be in high demand and probably fetch a decent price.  El Brenon in the mountains above Uvita is an example of this type of property, and it has been recently marked down.
HARD DATA
Most people come to the Southern Pacific Zone of Costa Rica looking to buy a house, yet roughly 70% of them end up buying a lot or larger farm, typically with an ocean view.  The main reason buyers choose raw land over a house is—
Lack of Houses Inventory in Their Price Range
Architecture, Floorplans, or Finishes

(early pioneer-expats were individuals, and it often shows in their architectural choices.)

High Prices Relative to Where They Come From
I can't tell you how many times we've heard, "You can buy a mansion in Florida for that price?!"  At first glance, Costa Rica appears expensive.  But, in the case of property taxes (.25% annually on declared value), Costa Rica is more affordable.  It is also a great retirement destination when you consider the exorbitant tax on retirement income and even Social Security in some areas of the U.S.
WHO IS BUYING?
For the reasons cited above (and the warm weather), I'm sure it comes as no surprise that an increasing number of our clients are around retirement age.  We also see a lot of families moving to the area.  The ever-popular request for affordable land to build a B&B or yoga-eco-retreat continues to increase.  In 2009, Costa Rica ranked #1 in the Happiness Index.  In 2010, Costa Rica ranked 3rd in the world on the Environmental Performance Index (EPI)[1] behind Iceland (#1) and Switzerland.  Considering it's -7 degrees centigrade in Reykjavik, the living experience isn't exactly comparable.
Although the majority of our clients still hail from the U.S. and Canada, we are seeing more and more Europeans buying in the area.  We also get a consistent flow of inquiries from Costa Ricans who, like many people from around the world, are curious about Costa Rica and its Southern Pacific Zone.  They keep asking, "Is it really that beautiful?"
Answer: Yes
---
[1] http://epi.yale.edu/Countries/CostaRica