The Guys are doing quite well, thank you very much.  We are currently made up of 4 official Guys, as well as a smattering of several honorary "Guys".
My name is Ben Vaughn and I am no longer the oldest Guy, since Chan has made his business acumen available to the Guys on a consultant basis, and he is older than I am. Rod & I are the originators of Guys In The Zone and we have now also been joined by Richard, a very welcome presence in the Guy's office as he brings his enthusiasm, energy, and of course, solid business practices into the fold.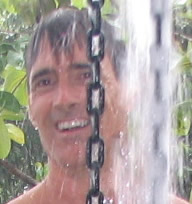 Our office is located in what is now known as the BM Supermercado (Supermarket) building. We are where the Rainforest Internet Café was located. If you go to the south end of Uvita, and look to the left (inland) side of the highway, you'll see our blue spiral staircase in between two rather garish yellow background Farmacia signs.
We stand a good chance of moving to a ground floor location over next to the Marino Ballena restaurant. Stay tuned on this, but if we do, we'll be just that much easier to find.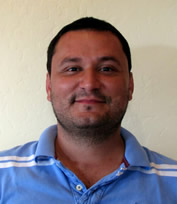 We, like the other agencies in The Zone, are gearing up for what promises to be a rather busy "busy" season.  Our business barometers are the vacation rentals and hotels, who are all saying that their bookings are strong for the coming season.  We are setting up property viewing appointments and understand from our competitors that they are doing the same.
The general feeling is that we have endured the worst of the global economic downturn.  It is felt that our world has definitely changed here in Costa Rica, just as it has in
other parts of the globe, but that there is a newly defined and emerging system taking shape.
Basis for Optimism
At the very core of any successful market is the element of human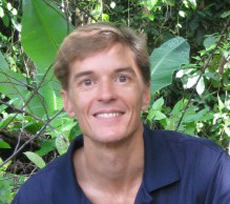 desire.  You can analyze a market every which way, but if the product or service lacks a strong appeal, it is likely going to do nothing more than flash (as a result of a marketing effort) and then burn out.
Properties in Costa Rica have always had, and continue to have, a strong desirability.  Couple this with a return to much more affordable prices, and you get what we feel we've now got, a genuine, non-boom real estate market place.
We aren't looking for the white-hot action of the early to mid 2000's.  We are looking for buyers and investors who peruse our online listings, e-mail us, come into our offices and shop what is available to initiate what for many, is the achievement of a life-long goal – moving to, and owning a property in, Costa Rica.
It is interesting that we seem to be returning to some of the demographics of years past.  We have been working with people that have 3 – 7 years as their projected timeframe for moving to Costa Rica.  It may be that retirement is on the horizon or kids will be getting out of school, or there might be an aged parent that needs care, and so on.  These folks come down now while the prices are low, and secure their property.
At the risk of repeating what I've written before: there are 5 basic reasons why people buy property in Costa Rica:
Relocation to be a full time resident
Migration lifestyle.  Live part of the year in Costa Rica and part elsewhere.
Income generating property. Use it as a vacation getaway that rents out when you're not here.
Land bank.  Buy land at a good price, wait 5 years and sell it at a reasonable rate of return.
Build a community, retreat or family compound.
This last point (#5) has been enjoying a surge of activity as of late with what I like to refer to as the Escapists.  These ones generally are looking for larger parcels of land that can accommodate numerous structures.  These folks predict a crashed economy or currency back home.  Or an un-payable national deficit promising increasing tax hikes. Or simple uncertainty of what the future holds as society's former standards and immortal icons topple and go by the wayside.  Going off-the-grid is frequently in the mix for #5. Oh, and the year 2012 prophesies helps a bit with this group as well.
What's Selling
Our message to sellers is always the same.  If you want to sell, you have to lead the market in lowering your pricing.  There are basically 2 groups of sellers: those that know they have to lower their price in order to get listed with the real estate agencies, and those that REALLY have to lower their price in order to convert their land holdings here in Costa Rica into cash.  These are motivated by the need to protect something "back home".  It is this second of the 2 groups who is mostly selling here now.
We are enjoying the re-appearance of under $100,000 ocean view single family lots.  These were gone for a number of years as the ocean view category's bottom pushed up to somewhere around $150,000. Good quality houses in the $300,000 to $400,000 range are selling briskly.
There are some gorgeous luxury homes on the market but activity is soft in this category.  One could say it is a great time to buy a luxury home in Costa Rica's southern pacific zone.
This is an interesting category since there are definitely capable buyers around, but the availability of credit is low. If a buyer is liquid to the tune of $1,000,000 or more, they may be reluctant to spend it in a single acquisition.  Consequently, we feel that seller financing is going to play a larger role in the coming season than ever before.
The Guys are enjoying life, and are here to serve.  Please let us know if we can help you achieve your goal of making Costa Rica your home.