The U.S. Census Bureau defines the Baby Boomers as those born between January 1st, 1946 and December 31st, 1964. As of January 1st, 2011 more than 10,000 baby boomers will turn 65 per day, a pattern that will continue for the next 19 years. The question isn't if there will be a lot of people retiring. The question is… where are they going to go? With escalating government debt and rising taxes, many retirees are looking outside of the U.S. for a retirement location.
What is a Pensionado?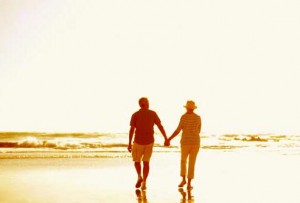 Retired or semi-retired people from the United States, Canada and Europe have always been a strong contingent in Costa Rica. I have read that there are approximately 100,000 foreign residents in Costa Rica. I would bet that number is much higher given there are still many expats living a perpetual tourists (e.g., leaving the country every 90 days) or their residency is "in process" which allows them to forgo the inconvenience of leaving.
With good and experienced legal help, it is not difficult to get permanent residence in Costa Rica. In order to qualify for retired (pensionado) status, the applicant must show proof of $1,000 in monthly income from a qualified pension plan. A married couple needs to show proof of only one pension of $1,000 per month. Pensionados agree to live in Costa Rica for a minimum of 121 days (approx. 4 months) per year and there is no maximum. Since most people looking to retire qualify for pensionado status and want to live in Costa Rica more than 4 months out of the year, the requirements for being a resident are more than manageable.
It's An Adventure Every Day
Over the past 10 years, Costa Rica has risen to the top of retirement destinations. Warm weather, spectacular property, abundant wildlife, nice people, less stress… these are just a few reasons why millions of people visit Costa Rica every year, and why many fall in love with the country. One expat who retired to Uvita in 2008 summed it up recently by saying, "It's an adventure every day." It may sound cliché, but it is indeed true.
As I write this, my son is taking video of the white-faced monkeys in the trees by our house. Yesterday, we admired the howler monkeys while planting banana trees in the yard. I just returned from surfing with three dolphins. It is indeed "an adventure every day."
Finding Your Costa Rican Property
Ok, so you are interested in retiring in Costa Rica, specifically the area in and around Uvita. Now you will want to find a place that resonates with you. Here are two key factors we have identified over the years—
Climate. Take advantage of the consistent ocean breeze by finding a property in the mountains. You won't need air conditioning, thus you'll save significantly on your monthly electricity bill. You'll also be able to spend more time outside, which is what Costa Rica is all about. For those who don't like the bumpy dirt roads, there are nice ocean view options offering quick 2WD access from the main highway.
House or Land. Most people come looking to buy a house, yet many end up buying a piece of land and building. This is because we are still early in the building cycle, especially in and around Uvita. Clearly, it is easier buying an existing house, but I do not discourage people from building in Costa Rica. We know many retired folks who have had good experiences with their builders. They also end up with a house that fits a longheld dream, and it's tough to put a price on that.
My uncle, a baby boomer, lives down here in a lovely area above the small town of San Buenaventura. He likes the solitude, the wildlife, and his neighbors. Retiring in Costa Rica made sense for him, especially considering he purchased the land his current villa sits on at pre-boom prices. The good news for anyone looking to relocate or invest in land now is the real estate market has declined back to pre-boom prices. In fact, our inventory is loaded with ocean view lots under $100,000.
How To Navigate Our Non-MLS Market
There is no MLS (Multiple Listing Service) in the southern Pacific zone of Costa Rica. All of the real estate companies have their own database of listings that they have built up. The big misconception is that you need to work with all of them in order to find your property. Like Ben and I said in our last Talk Show #20, we have many of the same listings. Let us save you time and money, by contacting them on your behalf. That way, when you come down, we have already previewed the property that fits your criteria and narrowed down the list for you. The savings in time means you will have more time to enjoy the warm ocean, take a nature tour, meet new people, and relax into the pura vida.
So, please browse our listings and contact us if you would like to get more details on real estate and retiring in Costa Rica. Saludos!