Living here in Costa Rica's southern pacific zone, or "Costa Ballena" as it is called, has some interesting quirks. Quirks that, when considered as a list can make one wonder why this place is frequently referred to as "paradise" and achieving the "dream". Here are some examples of what I mean:
You live on a "public road", but you pay for your road care with your cooperative neighbors
The U. S. Government has worked it so that expat citizens must disclose their Costa Rica bank accounts to the Treasury Department on their tax returns. I hear mixed numbers about this, but I understand that there are only about 2 countries in the world that require annual tax filing from their expat citizens, the US being one of them.
Ditto for disclosing your Costa Rica corporations
Emergency medical care can take a while to get to you, like when you are lying on the side of the road, waiting for an ambulance
You hear prowlers outside of your gorgeous ocean view home – the police have no gas for their vehicle, so you call your neighbors
You bring a book with you to the bank so you can pass the time waiting for the next available teller
Un-cared for domestic animals
Rip tides
Sun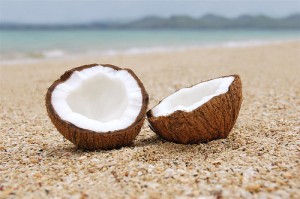 OK, so I got carried away there with my list of inconveniences that accompany living in Costa Rica. Maybe I'll do one of those "You know you live in Costa Rica when…" lists.
I suspect that life in Costa Rica is much like life elsewhere and that all of us members of the human species like to gripe about various aspects of life, wherever we are.  The above list is, for the most part, meant to be informative to those that don't live here. This list could easily have been extrapolated from conversations overheard at the neighborhood soda (Costa Rican restaurant).
However, I contend that…
the lack of such services here in The Zone, may have something to do with why those of us who choose to live here, choose to live here. Granted, we'd like for there to be rapid and capable ambulance service here, but there's not. For that matter, we'd like to have a steady flow of electricity, unfailing water, plumbers that know that water runs downhill, banks that understand that we have better things to do than stand in line, but these things, so abundant and commonplace in other areas of the globe, are in the "luxury" status here in Costa Rica's.
Again, I contend that the absence of these conveniences is allied with the fact that there are toucans in the trees, whales in the ocean, low population density, lots of conversing amongst residents from all parts of the globe – this all equals "good living" and I suspect has quite a bit to do with why we chose to live here.
Time Travel
I moved to The Zone in 1999. After living in San Isidro for some years. I wondered at how such a place could exist that was so very much like taking a step back in time. When I moved here, I equated the age to the '30's in the States. My son has made the expression to me: "Dad, I'm glad we got to experience that" – "that" being a time when life in Costa Rica was like a travel back in time. Things have changed considerably since we moved here. Changes on a revolutionary scale frankly. We are no longer in the 30's around here, but we are not in the 2012's either. I think that it is one of our challenges when moving to a foreign land to not require the good aspects of our homeland of the new land, and to really appreciate the differences that drew us here in the first place.
Inconvenience preferred
I still prefer living in a land where convenience doesn't rule the day. Granted, iPhones are getting to be common here. I think I may even get one myself and quit carrying my paper-book-agenda around with me. But such is life – it changes – constantly. Funny thing, I make my living working in Costa Rica real estate. I'm the kind of guy that makes more money the more development and progress that there is. But as far as I'm concerned, they can tear up that last segment of road that connected The Zone with the rest of the country/world, and they can decide that there is never going to be an international airport here in Palmar Sur (gasp! Did I really say that?). The day that they finished that road between Quepos/Manuel Antonio and Dominical, our lives here changed. More people, more business, different types of people… When the airport gets installed in Palmar Sur, the whole look of life here in The Zone will change – for the better? Depends on your perspective, and the kind of life you want to live.
If you are looking for a life that has less squirrel-cage activity, and would like to focus on simplifying, recognizing this moment as a thing of tremendous value and so on, you might want to consider making the move to an area where conveniences simply are not the order of the day.