We had an inquiry recently that concluded in a remarkable way. This gentleman said, "I will accept defective land due to lack of funds. (I was ripped off 5 times!)." I had to ask myself, how does one experience being "ripped off 5 times" in a country where the process of buying land it quite simple?
The answer I came up with is… he didn't have a good realtor.  I understand that there is this idea that you don't need a realtor in Costa Rica.  It's not a regulated industry.  The CCBR certification, which both Ben and I obtained in 2009, only means the agent is a resident and sat through four 8-hour days of Costa Rica real estate 101.  I understand the allure to buying direct– from a Tico, or from Craig's List, or direct from a developer—as a way to save money.   In some cases that strategy works.  In other cases, like the original example above, it ends up costing you much more than the 6-8% a realtor earns in commission.
Your Purpose For Buying
You'd be surprised how many people don't have a clear idea why they are investing in Costa Rica real estate.
The prospective buyer says, "We're looking for a house."
Ben and Rod ask, "Great.  Are you going to use it as a vacation rental?"
The prospective buyer responds, "Oh…. we didn't consider that."
The same clarity is required when looking for a raw land, be it residential or commercial.  I'm not going to talk specifically about commercial in this article, as most buyers are looking for a home or a lot to build a home. If you're going to build a house, you should really have an idea of when you are going to build, and what the area and neighborhood will look like in 5-10 years.  And once again, are you planning on retiring in this new house or probably going to use it as a second home/vacation rental?  Are you going to have a caretaker/gardener/security guard?  Where is that valuable employee going to live?
Usually, these questions are asked and answered before our prospective buyer arrives in Costa Rica. Once they are here, we take them out to view property. I'm going to make a long story short and simply say, when buyers stand on the right property… it resonates with them.  Most of the time, they feel it even before they get out of the car.  This phenomenon is the product of clarity prior to driving around.
The Zone is small, and by that I mean it has a small town feel. News travels fast.  Like a few realtors in this area, we have accumulated a vast database of fact and fiction over our 20 years, collectively.  This is one of the biggest benefits to using an experienced realtor.  We know the history of X or Y development or property, and we disclose it. In fact, there are some developments that we simply do not represent and for good reasons. Also, we don't over-hype things like the International Airport to get you to buy.
Contracts and Lawyers?
Ok, so you find your dream property. The next step is to write up an Offer to Purchase or a Letter of Intent.  These documents signify the buyer's desire to purchase the property and outlines the price, deposit, due diligence period, escrow, and contingencies.  A contingency is the fulfillment of specific condition (e.g.- clear title, legal access to water, stable soil determined by a soil test, etc.). If a contingency cannot be satisfied or resolved, the buyer can get their deposit back.  The seller reviews the Offer Letter and often makes a Counter Offer.  Eventually you agree on a price, and we present the Offer Letter to your lawyer. Only problem is… you don't have a lawyer yet.
This is one of the ways your realtor can save you money.  We recommend experienced, bilingual lawyers that actually return your email and/or phone call in a timely many. I sleep well at night knowing my clients are taken care of by one of these local legal professionals, because I have years of positive experience supporting this recommendation.
The lawyer then turns the Offer into a Purchase and Sale Agreement.  It is usually written in English, and then translated to Spanish to be submitted into the National Registry. All of the details are included in the document and it is reviewed by Ben and I, the seller's lawyer, and seller.  Once the contract is signed, an escrow account is established.  I will be writing a separate article on escrow in the near future, but this is now required for all property transactions especially for those transferring monies from outside of Costa Rica.
Finally, the lawyer starts on the "due diligence" or discovery phase of the process.  If there is a problem with the title or an easement registered against the property, this is the point in which the lawyer will uncover it. Most of the time these discoveries are either acceptable or can be resolved by the seller.  (In the event that the problem is a deal-breaker, the buyer receives their deposit back.) Once everyone is clear and desirous to move forward, the final deposit (usually a wire transfer to the escrow account) is made. It usually takes 3-5 business days for monies to arrive in the escrow account.
A final closing statement is generated by the closing lawyer.  For more information on closing costs, click here.
Corporations
There is one intermediary step involved in the Costa Rica real estate process that is missing in a U.S.-Canadian-European real estate transaction– setting up a corporation. Virtually everyone owns their property (and automobile) in a corporation in Costa Rica. It's a legal entity, recognized by the government, that stands on its own. There are two main types of corporations used for real estate in Costa Rica— the Sociedad Anonima (S.A.) and the Sociedad de Responsibilidad Limitada (SRL).  They are similar in function, but here are the main differences–
The S.A. has multiple uses and is a bit more flexible. It must have a Treasurer, Secretary, and President, who are separate people. It must have three registered directors and a controller, who is often the attorney who set the S.A. up and manages the associated protocol books.
The structure of a SRL is similar to the S.A except the shares cannot be transferred to a third party without the consent of the other shareholders who can have first right to buy those shares. An SRL can only have one manager administrator which is very appealing if you don't want your name to appear in the registry, as it will on the S.A. This is the popular choice for investors who do not have more than 3 partners.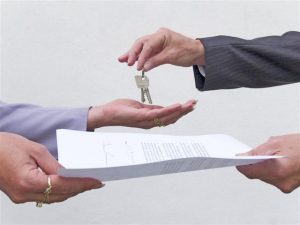 Closing
The last step in the process is my favorite part; the closing.  You, the buyer, fly down to Costa Rica and arrive at the lawyer's office and sign the final deed and protocol book that gets logged into the National Registry.
Congratulations!  With your solid team of professionals supporting your clear desire, you are the proud owner of property in Costa Rica.
We have great deals in every property category, so please feel free to browse our listings.  The Guys… are here to help.