First Steps – Study & Visit
I just received the following from a childhood friend from Davis California that has now made a couple visits to Costa Rica. I felt like his questions and my response to them would be useful to a good portion of my readers.
He wrote:
I'm very interested in your comments about your life in Costa Rica and your take on the Costa Rica real estate / expat scene. Any land with water looks so good from our brown/burnt/Western U. S. situation.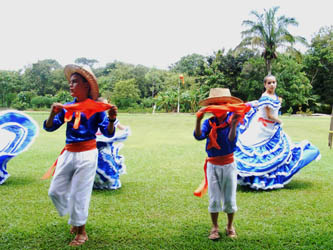 I answered:
I'll start with Costa Rica real estate & then the expat scene, mopping up with my life here.
The first thing that a person needs to know with regards to Costa Rica real estate is where in the country they want to be. Actually, prior to that, the question of: do I want to live in, or spend regular time in, Costa Rica? The assumption is made that this step has already been managed and answered by anyone that has come to the point of looking at properties.
As for which part of the country to live in, you start by understanding that there are 2 sides to Costa Rica: the Caribbean (Atlantic) and the Pacific. So you might want to get an understanding of the differences between the two. I'm not a good source for this Caribbean side info due to the meager amount of time that I've spent on the Caribbean side. Do some research on "Limon", "Cahuita", "Puerto Viejo" and "Tortuguero"
Subjective Rules:
It's not uncommon for someone to say "oh that's not a good area, its too hot" or "the sunsets are better here" or "the best beaches are here" or "this is the most amazing place!". These are subjective points that vary from person to person. Also the personal experience in a given area will likely taint an opinion of an area.
Say a guy got in an accident and had a big falling out with a neighbor etc… Now that place has lost its feel and he doesn't have a good thing to say about it. Perhaps a reverse scenario could take place. A guy falls in love, gets married and lives happily ever after with a gal he meets in "Armpit de Costa Rica" and so he raves about that location.
Chocolate or Vanilla?
The message being, do your own research and visit the various areas. Costa Rica is an extraordinary place. When I first arrived here I felt like I needed to always have my camera with me because everywhere I went there were picture post-card settings that just had to be captured. After awhile, I found that its impossible to catch it all, but its also a bit unnecessary to catch it all, because I'm living in it. Look this way… extraordinary! Turn around… different but still amazing.
I am working with a real estate company now called Properties in Costa Rica. I am loving the fact that someone else is paying the rent, taxes, keeping the business license active and so on. The big change for me of working with this company is that it is for the entire country. With the Guys in the Zone office it was just "The Zone", targeted specifically to the southern Pacific region of Costa Rica.
Now I get real estate inquiries about looking at land from people who have never been here. They are asking about a particular property on the website… and they have never been here! They like the description of the property, and it just turns out that it is in The Zone.
I write some of the above basic info as a baseline. Obviously the majority of people that inquire about a property but who have either never been to The Zone, or who have never even been to Costa Rica (yes, I have had a number of such ones), are just one step up from a cold call. Granted, they are taking the initiative to investigate properties in Costa Rica, which is an early step that everyone who ended up living here took, so I may be  under selling their level of interest here a bit.
Next up: My virtual flyover of the Pacific side of Costa Rica. This is what I routinely send out to inquiries from people who have never been to The Zone.