This article is a copy and paste from an e-mail with a couple that have purchased a property here in Uvita. They are moving from Canada and are going to build a primary home for their own full-time residence. Plus, they are going to build at least 3 rental cabinas that they will run as a business to support themselves.
They asked a series of questions about what to bring. They have sold what they have at home, and are moving, lock stock and barrel, to Costa Rica.
Questions fer ya:

We are trying to figure out how much cash to bring… We want to buy an ATV within the first week of being there… What's the best way to pay for it? We're looking at ones around 5-6k Max… Do we use our CR Bank card? Write a check? What's the best way to pay for large ticket items?
This is likely preaching to the choir but, you can only bring $9,999 on your person without having to declare it. This is something that I have done sin problema (without a problem). I'm not even really sure what the problem is with having to declare anything at or over $10,000. It may be a non-event, but I suspect that it will result in a bit of bureaucracy (man that is a crazy word to spell correctly).
And as we are packing the kitchen items we are wondering about a few items and if we can get there and/or if they are way pricey there!

Sm shop vac – to keep the spiders away!!!
Y'all will likely want to sign up for membership at PriceSmart (Price-Ehsmart in Spanish). They've got shop-vacs there. I'm not sure about the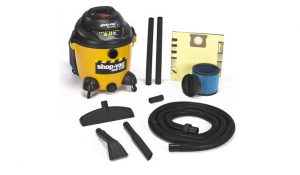 pricing, but at some point it becomes no longer worth it to always try and beat the system with getting lower prices elsewhere and then the hassle of getting the item(s) here. Peter and Mindi just told me the other day that they had bought their Shop-Vac at Price Ehsmart.
Leaf blower (to bring later – its a hand held plug in type)
This would likely be a useful item here. They are not common so I don't know about their availability nor pricing. Ditto the above comment for this. Maybe it's available here. There is the "Get it There Jerry" service that lots of folks here use for bringing such things down.
Should we bring our juicer? Are veggies for juicing readily available or are they expensive? Beets, carrots are our favourite and then any hard fruit that can be juiced i.e.: apples, pears
Yes (conditionally), bring your juicer. I have had a Champion juicer, as well as another high-dollar brand here in the past. These were a major hassle to clean. We used them as a family but eventually we all tired of the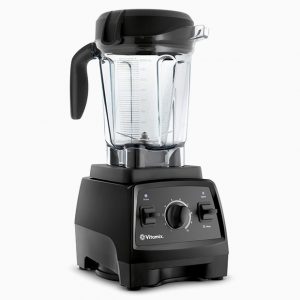 hassle. I suspect there have been some design improvements over the years though. I now accept the oxidation hit that comes from using just a
Vitamix
for all my juicing needs. This is a must-have item here (as we have discussed). I think that my regularity of using the thing and the high quality of kale, spinach, turmeric, carrots, bananas, papaya, flax etc… mostly organic, makes up whatever qualitative concerns there are between a blender that oxidationalizes over a juicer that just extracts the pure juice from the pulp. So, it's a personal call.
Thick duvet cover for our dogs to use on the back of the jeep (small dogs need some security lol) – can we buy an ugly polyester one for cheap somewhere?
I would think so. Nat is the queen of the Ropa Americana shops in San Isidro. She can help to find whatever. These shops usually have good prices. They're akin to Salvation Army. We have found that the heavy packing blankets that one inherits from using a container to ship stuff to Costa Rica come in handy for such purposes.
Available here. Nuts and seeds are generally cost prohibitive to my way of thinking. I haven't checked for a while, but I generally avoid buying these items here.
Ain't never seen these here. Getting in with the Tinamaste crowd would likely result in a broader selection of such things. I would bring what you can though. I've got a few items for which I just know what a 6 month supply is. I regularly bring these down with me every 6 mo. visit to the States: good tasting yeast, coconut oil, Dr. Bronners and so on. This list is changing however. There are more products here all the time and prices are changing both here and elsewhere. Ex: I'll not be bringing Coconut oil back anymore due to the rising price of it in the States.
Ditto this on the Dr. Bronners, but not for pricing so much. I have a friend here in Playa Hermosa that sells Amway products. I buy my laundry detergent, toothpaste, bar-soap, bathroom cleaner etc… from him. This company seems to me to pay the requisite attention to biodegradability of both its products and its packaging (for the most part). Their toothpaste is more organiquer than "Tom's".
Balsamic / white wine / etc vinegars
All vinegars are available here at the Poop (BM) Market. I make my chilero
with Heinz apple cider vinegar. Synthetic (still not sure what that means with respect to vinegar) white vinegar for cleaning spray. Balsamic and malt vinegars are available here. The company "Roland" seems to fill the void with various products. They are more expensive but hey, what can you do.
Any spices that you think we should bring? I have tumeric, cumin and spices like that packed
I buy all those here. Fresh turmeric is cheap (500 colones for a bag of roots at the farmers market). Cumin I pay about 700 colones for 1 oz of the dried powder, again at the Poop.
Organic oatmeal (spelt is ideal)
There is oatmeal available here, but if you get into the specialty types,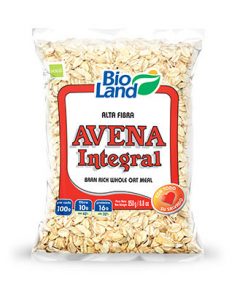 you'll pay. Steel cut is occasionally here and expensive. I buy any brand of regular oatmeal that claims to be organic, and it's not expensive. Bio-Land is a good bet here. However, anything other than just run-of-the-mill avena will be pricey.
Good cereal – I have a cereal addiction and we like the ones made from quinoa and black beans – so in that zone of health
Quinoa is expensive here. I don't buy it for this reason. Bring a supply. Black, white, red, lentils and garbanzo beans are plentiful and good here, and affordable.
Chocolate almond milk (to go on the cereal)
Almond milk is available here, but due to pricing is not on my shopping list. Your call.
Liquids are tough to bring. When I've brought Dr. Bronners soap or coconut oil, I cut a rectangle of cardboard and wrap the bottle in a layer or 2 of the carboard and then tape it so that it's secure. You don't want to open your suitcase to find everything covered in oil.
70% or higher dark chocolate – there's a theme here
Yes, this is available but I'm not qualified to speak to the pricing of it. There is a gal at the farmers market that sells it. There are lots of cacao plants around the country so I suspect you'd be able to find a cottage source for your habit.
I think this is here. I have found Roland's Organic Buckwheat Soba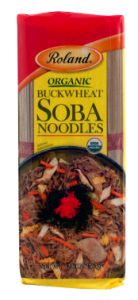 noodles are to die for.
Medications? We have a Costco size of Aleve already lol
This will likely be a good difference here price-wise. You might have to find equivalents in other brands, but medications are readily available. I'm not well versed in this actually, but Big Pharma is great at getting its junk everywhere.
Any other food recommendations that you think we might like that we can't get there please add – we like our healthy options!!!
Sheesh! Not sure what could be added to this list. But I'll give it some thought and letchoo know if I come up with something.
Just thought I'd share.