The popular movie series of the – what was it – the nineties, eighties? Well, whatever it was, Back to the Future illustrated well the point that knowing what is going to happen in the future is key to making a lot of money. The problem with this tidbit of obvious investment data is that none of us have the ability to know what is going to happen in the future. So we deal with our inadequacy by analyzing data, conditions, information, trends and rational thinking to come up with a picture of what we feel is going to happen.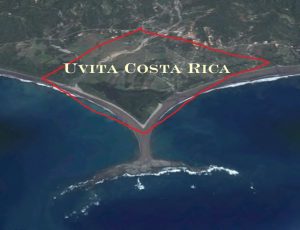 Now, if I haven't lost you by my utilizing a sensational title and then reneging, let's move on.
Ben's Data, Conditions, Trends and Rational Thinking as it Relates to Real Estate in Costa Rica's Southern Pacific Zone
There is an interesting change happening here on planet earth. Old rock-solid institutions and unmovable, immortal entities have gone the way of the dodo, they've died, and we inhabitants find ourselves looking around – hmmm, how to say? a bit disoriented would be a gentle way to put it.
I had a guy come into my Uvita office the other day to explain to me in great detail why buying gold is important, and that the major banks in the U. S. are going to be going under shortly: Bank of America, Wells Fargo and others.
This wasn't some lunatic. This was a credible man in his sixties that has found his way in life that any of us would characterize as "successful". The point, however, isn't to debate the vitality of these North American institutions, but instead to illustrate the time of change that we are living in, and how this relates to real estate in the Dominical, Uvita and Ojochal zone of Costa Rica.
Quality of Life Yearnings –
Dominical is, for many, symbolic of an agreeable life change, a step back in time and a step towards a simpler way of things. Its perpetually non-improved dirt "main street" and lack of growth facilitates the little town to be likened to something worn and comfortable – an old shoe perhaps?
Talk with some of the vacation rental owners in the area and you'll hear of the regulars that come every year and stay for a month. Talk with the folks that come and stay for the month and you'll hear how they love the laid back, rustic, simple feel of the towns. Talk with all the above and many will confess to the desire to move here.
More on this data point later.
Geographical Data –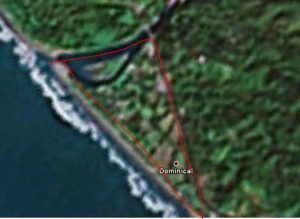 Dominical is situated on land that is configured like a slice of pizza, with the wide part of the slice being where most of the buildings are. The slice is defined by the Baru River at the wide end, the pacific ocean along one of the sides, and the coastal mountain range on the other side. The sides both converge to make a point right at about where the restaurant and hotel Roca Verde is situated.
Uvita is like a diamond shape – well loosely like a diamond shape. It has a lot more flat space around the town. Our guessings of some years back was that Uvita would eventually become the social/economic center of The Zone, and indeed it has. However, back at that time, Dominical was the place to be and was the only place known in countries other than Costa Rica, so one might have thought this prognostication to be a bit adventurous at that time.
For the first six years that my family and I lived in San Isidro (inland from Dominical about 30 minutes), we did homeschool and I worked on Internet technologies from home (when I had a connection to the Internet). Part of our weekly schedule was a beach day. We had it down. We had a box with cooler, towels, hammocks, adjustable straps for the hammocks, and receptacles for seed and shell gathering. We almost never went down to the beaches of Uvita, even though they are arguably nicer than Dominical. The reason? The road was sometimes impassable. It wasn't paved and the trip could take 45 minutes.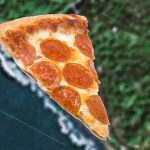 This would be a bit difficult to accept if all you have known about the Dominical / Uvita link is the current highway, but I am not describing an ancient era. This era in fact ended a mere 7 years ago with the paving of the highway.
In my next installation here, I will look at some more trends and data points, as well as my read on what all this indicates about how to get rich in Costa Rica real estate.
More on how to Get Rich in Costa Rica Real Estate Coming Soon!