In 1838, Costa Ricans obtained "the right to own private property" or as it's listed in their Constitution under Artículo 21, Derecho a la Propiedad Privada. One of the things I enjoy about being the parent of a 13-year old is discovering new things. It's like being in the 7th grade all over again except now I find subjects like history and government much more compelling. I asked my son, "I wonder if Juan Mora Fernandez (Costa Rica's 1st President) knew how much his land reform act (think-private property) would affect the lives of Costa Ricans and eventually dudes from Costa Rica?" His response was succinct, "Probably not. California wasn't even a state yet." He's a smart kid.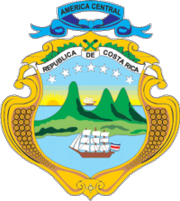 Did you know that Costa Rica has been a democratic country since 1889? It's true, and it is one of 22 countries to remain democratic throughout its inception. Oscar Arias Sanchez, the former president of Costa Rica and Nobel Prize winner in 1987, was one of the most influential and progressive leaders in Latin America over the past 20+ years. His retirement paved the way for Laura Chinchilla, Costa Rica's first female president. By this point in the article, you're probably wondering, "What does that preamble have to do with the current state of Costa Rica real estate?" Well, the answer is not much, but… it does relate to the quality of life in Costa Rica.
Last year, the Costa Rican government imposed Article 131, also known as, The (Ridiculous) Traffic Revenue Bill. Why "ridiculous," you ask? Here are a couple of examples of how basic fines increased to an absurd degree—
• Speeding tickets went from 5,000 ($10) colones to 275,000 colones ($550).
• Driving without your seat belt fastened went from 15,000 colones ($30) to 237,000 colones ($474).
• Driving with an expired RTV (technical revision) increase from 10,000 colones to 205,000 colones ($410).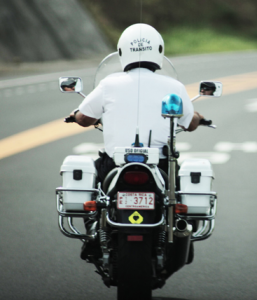 I am personally familiar with the last one, because I had to pay that fine a couple of months ago when I misunderstood that the "10" on the sticker in the corner of my windshield meant 2010 not the month of October. It was an honest mistake that, and thanks to the repeal of Article 131 it only cost me $20.
Clearly, the dramatic increases were a money-grab by the government, and clearly the Costa Rican people were not having it. The flood of appeals from motorists locked up the court system.  Shortly thereafter, the Sala IV Constitutional Court declared Article 131 "unconstitutional and disproportionate" and made the government agencies reduce the fines to their original amounts.
Although Ben and I are focused on building our real estate business in the southern zone of Costa Rica, as residents, we also know that life here is more than great real estate deals in Dominical and ocean view property in Uvita. In fact, I doubt we would even be here if this country didn't have a functioning democracy. So, now that justice has been served… back to the pura vida.