After taking a couple years off from real estate, I have joined Rod in the Properties in Costa Rica real estate office in Uvita. The industry has changed in my time away, and so I am learning (one would think that they could take a year off and simply step back into his good ole industry. Ha! I am having to learn what is essentially a changed industry.)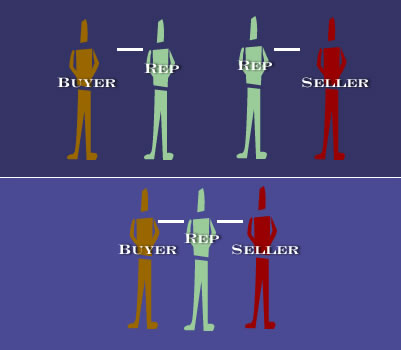 The property listing now has value. It kinda didn't in the past. The effects of our efforts to mimic the Multiple Listing Service (MLS) so common in other countries is finally getting a good foothold in the real estate business model here in The Zone. Nearly all of the agency offices now assign a listing to an agent. Any inquiries that come into the office for that particular property will be directed to that agent. Makes sense, right? And, it may sound strange that this is even notable, but it is, at least when viewed from where I sit with my history in the industry.
When I started in the biz in 2004, I opened an office in Dominical (Horizon Properties). I would get most of the listings. This was part of my job. I would take photos, do the descriptive write up, post the listing to the web site, and file the seller contact information. Any hired agents would have full access to all listings and we would simply rotate property inquiries, both Internet and walk-ins through the agents as they were received. There was no consideration to who had originally procured the listing. The listing side of the equation was valueless. The selling side was where the money was.
Now, the listing has one half of the value of the commission, very much like what you, dear reader, have in your country.
Coldwell Banker here in Dominical started this model long before the rest of us and I used to think "no gracias" with respect to this business model. I was quite comfortable with the valueless listing model. Now it has become the norm amongst the agencies, and so here we are.
The Properties in Costa Rica web site has a powerhouse marketing engine backing it up. The website is dominant in Google for the search term "Costa Rica real estate". Give it a try. You'll likely see us there at the #1 spot. This is pure gold by anyone's measure.
Costa Rica real estate as an industry has an amazingly low number of search terms, especially when compared to other industries. Take, for example, the auto industry. If you type the word "cars" into Google, you will get what amounts to a bewildering array of responses that will likely have no value to you for whatever your interest in this category might be. So, you refine your search and go with "buy a car". Again, bewilderment. As searchers on the Internet, we have become more sophisticated as we have found the old "search term" get pushed aside by the more effective "search phrase". So, now we search for "buy a Toyota in California" as our starting point and go from there.
Costa Rica, as the tiny country that it is, is the great search filter. Anyone searching for anything having to do with Costa Rica will start their search phrase with the words "Costa Rica". This is the "Holy Grail" that most businesses in Costa Rica reach for. If it ranks well for that search phrase, this is HUGE. The Guys in the Zone marketing efforts in the past didn't even bother with going for the greater, and highly competitive "Costa Rica" related searches. We simply did not have, nor did we want, the resources necessary to manage the more general "Costa Rica" related searches. Resources such as having an office in San Jose with staff to receive, and direct general "Costa Rica" inquiries to the appropriate office in Guanacaste, Jaco, Manuel Antonio, Dominical, Pavones… I think you get the picture. The Guys were very well ranked for "Dominical real estate", "Uvita real estate" etc… searches. Our business was niche, niche.
Now we are working with a company that is capably suited to the task of managing the Holy Grail. This inures to our office agents' benefit and to our sellers. Properties listed with this company are posted to the top ranked website on the net for the dominant search phrases. We agents, and our sellers, receive attention from those who start their search with the mac-daddy "Costa Rica real estate" phrase. (Properties in Costa Rica has also covered the niche, niche searches with a Properties in Dominical website.)
So, "how is your re-entry into the industry going Ben?" you may ask. "Quite well, thank you for asking". I am adapting to the "new" model of the listing having a value, and I am all about re-connecting with property owners that I have served in the past, as well as meeting new ones. I am enjoying the ride. As before, I am finding that there are recurring conversations with sellers who would like to understand their options for selling their properties. I will go into these questions and their answers in my next article.