What is the current market like in Costa Rica real estate?
I get asked this question quite a lot these days. Well, actually that is probably the question that characterizes the life of a real estate agent anywhere – and probably at any time, except when it is clearly known that there is a recession or a boom, neither of which describes the time we're in right now.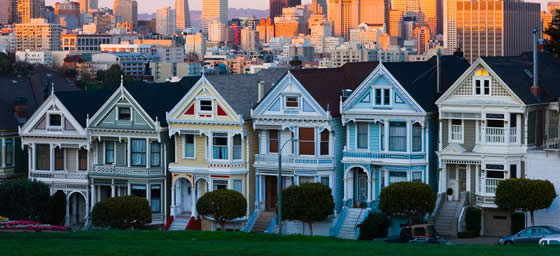 We are currently in the depths of the rainiest time of the year here in The Zone (read: Costa Ballena), the area of the towns around Dominical, Uvita and Ojochal. For some reason this is the "low season" for tourism here. For those of us that live here, it is a delightful time of year. Sure, there are lots of days filled with rain, and at times unbelievable rains. But this is part of the appeal that brought us here in the first place. These rains are also what make the rest of the year so appealing. The southern pacific zone of Costa Rica is one of the lushest areas of Costa Rica, largely due to the fact that it truly is rain forest.
If I were to shop for property here in The Zone, I think that I would consider looking in October. You'd have no problem finding an available realtor, and you'd get to see what life is really like here, as well as be able to see how a potential property handles the rain.
Current Market:
The months leading up to October saw a surge in house sales. There was considerable activity in real estate, almost all of it in the house sector. Lots, on the other hand, not so much.
My crystal ball says that the coming season is going to be quite active and that we are going to see a reduction of house inventory due to sales. I see the coming season as a great time to buy an undeveloped lot. There are lots of lots, and many of them have been on the market for a long time, and many of these are high quality. Some of these sellers are needing to sell, and so are very flexible on their price.
A Little History:
I have written about this a number of times, so if you are a regular reader of The Guys blog, please pardon, but it bears repeating. To understand the real estate market here in The Zone (Costa Ballena), all one has to do is look back in history wherever you may live. Go back a hundred, or a couple hundred years. Back to the time when all land was large, and probably farmland. Then, as people were drawn to the area, the large parcels got cut into smaller parcels. And then again, and again. Along the way in this cycle the occasional house is built, and so there is the occasional sale of a house.
Take the cycle out to the extreme. The extreme of this can be seen in the picture of some houses at Fisherman's Wharf in San Francisco at the start of this article. Houses built out to their property line. The properties are minuscule and valued in the stratosphere with just inches between the homes.
So for a while in the cycle, the majority of land is in its "raw" state, and this type of property makes up the majority of what is available on the market. A house buyer has limited choices and so, despite their desire to buy a house, they end up opting for a lot and building.
This is where The Zone has been up until just recently. Most of the real estate business done in The Zone was in sales of raw land. Now things have changed. For the first time in history, there is now a selection of houses in all price ranges here.
I started in real estate here in 2004, which was clearly towards the beginning of a boom in the real estate market of Costa Ballena. The market was so ripe that buyers were, at times, hard pressed to find an available real estate agent. We used to joke about the (at that time) Baskin Robbins take-a-number approach. We would say that we needed one of those little devices that dispenses with the sequential numbers so that we could manage the prospective buyers in order.
I would say, without any hard empirical data, that four out of five buyers would state their desire to buy an existing house, but that essentially all of them who bought, bought a piece of raw land. There simply wasn't enough inventory to allow for finding a suitable house for their needs and taste.
The early arrivals to The Zone were a unique bunch. I think that all of them/us would agree that there was an out-of-round quality to them/us. And the houses they built were frequently expressions of their individualism. This makes for a difficult-to-sell house. Bright colors, turreted towers, inexplicable designs – the having to walk through a bedroom to get to the kitchen sort of thing.
Now things are different. The cycle is moving on. There aren't many of the old Costa-Rica-formula of buying a larger piece, cutting it up and selling off part of it to make your resulting lot inexpensive or free. But the upside is that there is now a relatively nice selection of houses to choose from.
It's still a bit of work to find a house that suits your taste. But there are certainly middle of the market house designs, nicely situated, most with ocean views to pick from.
My suggestion for the investor (buy and hold to re-sell later), potential re-locator (planning to live here in their retirement, or some other, in several years), migrator (planning to spend part of the year here and part elsewhere,) is to consider an undeveloped lot. I suggest that the coming season will be a limited time to take advantage of truly low priced lots.
The Fear of Building
There has been, and for good reason, a fear of building a house in a foreign land. Early on in the cycle, it was, for obvious reasons, difficult to know much about the fellow that was going to build your house. Not to mention the difficulty in communicating with him. His English was likely not so good.
Now this too has changed, for the definite better (is that good English?). There are now builders here who have a track record of happy clients whom they can refer you to, and examples of their work that you can see. These all speak English well and have plans where you can even build in absentia with a reasonable amount of control over the progress of your building project.
OK, so I've exceeded my 1,000 word objective with this article. If you are coming down to Costa Ballena this season, and would like to know a reputable realtor with whom you can confidently work, you can consult with me using the contact form on this site.