I've left the day-to-day real estate activities of owning and running an office. I've still got a foot in the business, but not to the level of before.
In order to do a State of the Market report, I've had a number of conversations with realtors regarding the past season which, by the way, was a good season here for real estate sales.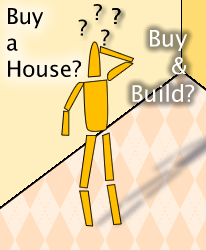 I'd like to preface the current report by referring back to our last report here at Guys In The Zone. In that report I stated that the world of real estate here in Costa Rica's southern Pacific zone has changed considerably since the time when I first started working in it (2004). In that report,  I said that there is now – for the first time in our history – a good inventory of houses. AND, that the primary area of interest on the part of single family buyers here has ALWAYS been a house.
I don't know the exact percentage but I'd guess at around 90% of the visitors to our offices here start the conversation stating that they would like to buy a house. They are not interested in building. Until recently, this desire went unfulfilled. After looking at the meager house options, the actual base-line interest of the buyer would be exposed: they wanted to own property in The Zone. A house would be the first pick, but barring that, a raw piece of land that they could then build on would be an acceptable fall-back position to fulfill the fundamental interest that they had in owning something here in The Zone.
Most prospective buyers wanted to buy a house. Most prospective buyers bought raw land.
Now things have changed. The buyers have got a nice selection of houses to choose from. And the houses have been selling – as have hotels interestingly enough. 2 years ago, essentially every hotel in The Zone was for sale. There are still some on the market here, but a good amount of them have now sold. There's essentially been a run on them.
I spoke with Rod Martin (click here for Rod's real estate website), of former Guys in the Zone fame about the current state of the market. He says that you can't give away a lot (raw land). Everybody is interested in a house.
I also spoke at greater length with John Weiland of Coldwell Banker (click here for John's real estate website), and typical of John's style, he had some interesting data to report.
24 months ago, there were roughly 21, single family lots for sale in Uvita Costa Rica. Today, there are roughly 21 lots (maybe more) still available in Uvita. For the most part, the prices on these lots have not changed.
Now, from where I sit, these properties in Uvita are NICE and they offer what folks used to stand in line to buy: good ocean views, whale's tail view (specific to Uvita), reasonable access and distance to town, 2 – 5 acres, all services in place and so on. During the 2004 – 2006 years, we realtors would talk about having enough inventory to show. The inventory was getting wiped out by all of the buying. In the early days, ocean view lots for under $100k were not hard to find. They became totally non-existent as that period progressed.
Well, those days are back. You can get an ocean view lot in Uvita for prices that bracket the $100k mark. But interestingly, they aren't selling.
My guess – (read: attempted prognostication) – about what is going to happen has been that as the perceived economic recovery takes place, we will see a surge in house sales. Which we have, and are seeing. The next logical step in this progression is that as the house inventory declines, we will see an uptick in the sale of single family lot sales.
So far we have not seen this. There are lots of languishing lots on the market. The logical conclusion then would be that these sellers simply are not lowering their prices to where they need to be in order to sell. Logical, right? Well… I wonder if that is the WHOLE picture.
One agent told me about a couple of prospective buyers that he had worked with recently. They came to Costa Rica with a budget of $400k for buying a house. They went home empty handed…
To which I respond: "How can that be?" If they had $400k and couldn't find a house to suit their needs, why didn't they buy one of these lots in Uvita for around $100k? You can build a PDN (Pretty Darn Nice) house for $250k – $300k! They would be right in their budget, AND have exactly what they want."
The answer to this questions is "I don't know".
All of this leads me to a conclusion that might be a bit different than the years that I was in the daily grind. I'm thinking that there is a two pronged explanation for the languishing lots situation here.
The buyers have changed.
The Realtors have changed.
With the finishing of the coastal highway between Dominical and Quepos/Manuel Antonio, we have seen a different type of buyer here. In the early days, I would carry with me in my car, 5 different pairs of rubber boots of varying sizes. Most realtors to this day have at least one machete in their car, but they aren't so needed these days. Back then they were essential. The boots were necessary and were used regularly by my prospective buyers as we hacked our way into the available properties.
These types of buyers are not so present these days. Extra boots and machetes are not necessary for seeing the available properties in The Zone. The access has been improved to where the former "hardy" status required to even come here is now gone. We are seeing buyers here now who would perhaps normally be seen in posh areas of North America & Europe, looking at condos. I don't mean to be harsh here, but this is what I see.
As for point #2, I wonder if the real estate agents are doing their prospective buyers a good turn in not urging them to consider buying and building. Why not? In the past this was our main market. Points numbers 1 & 2 are addressed with the ease of buying a completed house and the higher price points (and commission) represented by the sale of such a property… well one has to wonder. Raw land was the default fall-back position of house-hunters here in The Zone for years. Why not now?
Maybe it has to do with questions like: how does one go about building in Costa Rica? What if you can't move here to supervise the 12 – 18 month building time-frame? And so on. We'll be discussing these points and others in coming posts to this blog.
If you want to be sure to see these posts, please sign up for the newsletter over on the right. I'll send out notices as new articles are posted.
My suggestion, dear reader: if you are looking for a deal in Costa Rica real estate, consider buying a piece of raw land. There is a tremendous selection and the prices are compelling. AND, the building process is not nearly as dicey as it was years ago when raw land was the order of the day.