The inspiration for this post came from a recent article fed from LinkedIn. The title was "38% of Homes Purchased in 2011 Bought with Cash." I thought to myself, 38%?! That number seemed high, so I did I little more research. According to another article in USA Today, that number was as low as 12% just three years ago thus confirming a significant jump in cash purchases. According to the article, investors in the U.S. are keenly tuned into yield or ROI. That return on investment is realized through improving and flipping properties or some variation of a rental/income strategy. The latter has become increasingly popular for those foreign retirees and families who are looking to relocate here.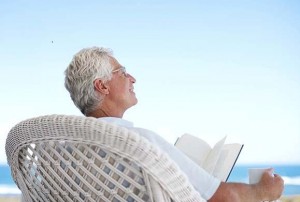 Got Financing?
All of that got me thinking about our Costa Rica real estate market.  Land purchases financed through a Costa Rican bank (at least in The Zone) was virtually unheard of when I started back in 2006. For a variety of reasons, most buyers had cash before the downturn.  Four+ years later, the picture is very clear.  Property values around the world decreased (dramatically in some areas), and buyers couldn't use the equity in their homes, not to mention the banks tight grip in their purse strings.
Recently (think- the past two years), we've seen an increase in the number of buyers who only have a portion of the purchase price.  These new buyers, typically foreign investors, need the seller to carry paper.  For those new to real estate investing, carry paper means the seller is willing to finance part of the purchase price and receive payment (often with interest) over time.  This legal arrangement is completed by a lawyer in the form of a trust or a mortgage here in Costa Rica. If the buyer defaults on the terms of deal (e.g., misses payments), a legal process can be initiated by the seller… just like a bank in a foreclosure process, although quicker. For more information on this topic, check out our article on Seller Financing Opens The Door To Home Buyers.
I don't have a number, but I'd bet the number of non-Tico bank-financed purchases in the area is less than 1%.  Interest rates on Costa Rican bank loans, when you can get them, are more than double what you currently find in the States.  There are various reasons for it, but I'll leave that for another article.
The good news is… buyers need financing and some sellers need to sell, so seller financing continues to increase in The Zone.  Some deals don't even include interest, simple an extended term to complete the sale.  When there is interest and an extended term involved, the number of years almost always tops out at 5 years.  There are real estate transactions taking place in The Zone primarily because (1) land values are now around half of peak values and (2) both parties are getting creative, as described above.
There are a select few (and I mean few) who are flipping houses here in The Zone, however, many investors are looking for income generating properties, both hotels and vacation rentals.  The yield varies greatly, but there is opportunity to make a nice living in the hospitality here in The Zone.
But, What Does All Cash Mean For Buyers?
It means you need to think of Costa Rica, at least for the time being, as a place to land bank or move your cash. There are economies and currency (think- Europe and the Euro) with a cloudy future.  The current wave of concern is so real, we have recently seen an uptick in European investors and relocators contact our office.  Without getting metaphysical, I also wonder how much 2012 is playing into people's decisions. We call this group "End Of The World Buyers."  Good and abundant water sources, good environments for growing crops, and pleasant temperatures throughout the year draw these type of buyers to Costa Rica and our area in particular.
Whether this trend continues or declines remains to be seen.  Simple put, Costa Rica, especially the Costa Ballena, is a wonderful place to relocate for both economic and lifestyle reasons.  There are many, happy foreigners living either full time or part time in Costa Rica.  If you are interested in why so many expats are buying and relocating to The Zone, this article Why Buy Property In The Zone offers a few of the top reasons.